For International Schools Worldwide

A vibrant, modern, online platform to enrich music teaching and learning in your school
Charanga is the resource of choice for international schools wishing to equip pupils with modern, relevant music skills and a deep understanding of the principles of music.
It's online, always up to date with new resources and best practice music teaching advice, and its community provides teachers with a connection to colleagues around the world.
to learn about the significant impact International Musical School has had in just 6 months at Bromsgrove International School, Bangkok.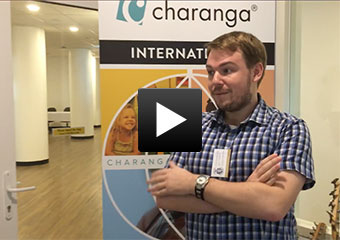 Free 30-day trial
Try it for yourself
A Musical School International licence for your school costs just £295* per annum. Your licence gives you as many logins for teachers and students at your school as required.
For more information, contact
Madeleine Casson or Marina Dussek
Email: international@charanga.com
Tel: +44 (0)1273 823 900
Look inside Musical School International:
Classroom Music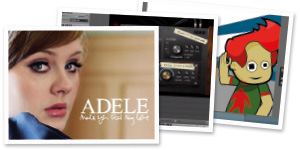 Musical School International's Classroom Music section provides premium resources to help make day-to-day music teaching a rich and rewarding experience for you as well as for your students. The resources are grouped by children's age and for different approaches to teaching. There's a lot to explore!
Scheme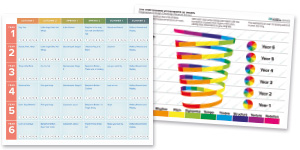 For children aged 4–11, the Scheme provides a progressive spiral of learning with planning support and all the interactive resources you need. Children sing, play, improvise, compose and perform, while the week-by-week lessons provide a great basis for a modern music curriculum.
Freestyle
The flexible approach enables you to create your own music plan and encourages opportunities to make music across the curriculum. The interactive resources are clearly grouped by age and application.
Ages 4–7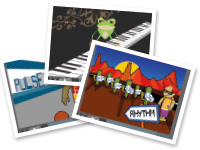 In addition to the wealth of well-known nursery rhymes, chants, songs and related activities, the learning within the units equips the children with the initial foundation stones of musical understanding.
Ages 8–11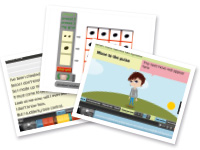 Building on the skills that have been acquired previously, the resources for this age range are more complex both vocally and instrumentally. The units and range of materials deepen and develop understanding and encourage exploration and a growing familiarity with a wide range of styles and genres.
Seasonal Productions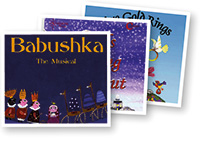 There are a number of full productions which allow children to showcase their musical learning—all complete with scripts, lyrics, songs and teacher notes.
Active Listening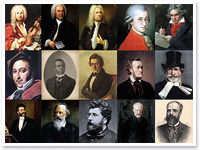 A digital resource designed to introduce Classical music to children. Active Listening contains over 40 pieces of music ranging from Stravinsky to Chopin, Joplin to Bach.
Assessment Framework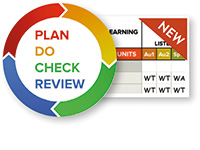 The Assessment Framework links teaching and learning to step-by-step assessment. Using a PLAN • DO • CHECK • REVIEW approach and supported by planning documentation, logs for musical, cultural and personal development, there is even the facility to upload and securely store digital evidence.
Topics
Each of our topics contain many songs, most of which have activity suggestions and worksheets. Other topics contain a central song with related resources. These include ...
Action Songs
Ancient Egypt
Animals
Celts and Romans
Changes
Christmas
Different Places
Dinosaurs
Energy
Great Composers
Healthy Living
Journeys
Minibeasts
Numbers
Nursery Rhymes
Oceans, Seas and Rivers
Plastic
Remembrance Day
Science
Space
Tuning The Tables
Courses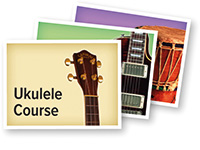 We have courses for recorder, ukulele, cyclic patterns and djembe. These courses are provided to enrich and extend the curriculum. The interactive backing tracks provide an authentic musical framework for performance and the learning is consolidated through creative repetition.
Charanga Sing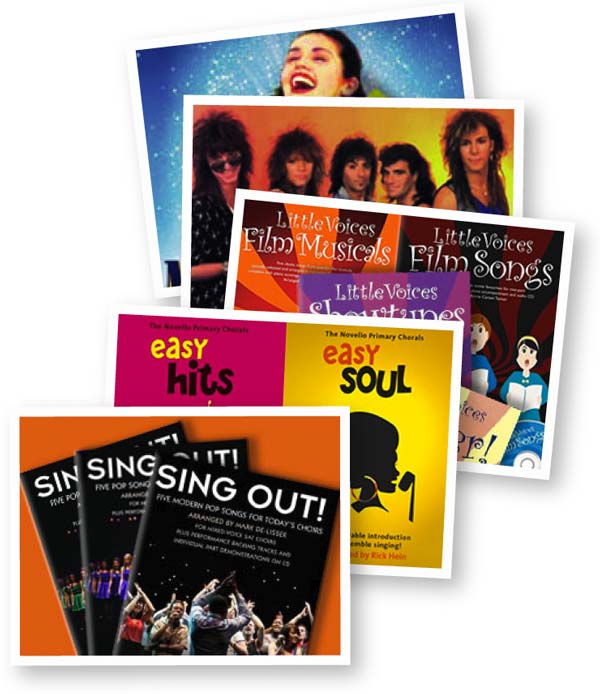 Charanga Sing provides hundreds of songs and has an intuitive and easy-to-use search and browse facility which will save teachers lots of time. Teachers can search songs in several ways:
General - the song overview eg age suitability, difficulty, style, genre, topics / themes and more
By the singing itself - subject, performance options, vocal parts, musical features and more
The music - eg time signature, musical feature, beats per bar and more
The Charanga Sing on-screen app also includes a tempo control option so teachers can slow down songs without changing the pitch.
Everything about Charanga Sing has come from suggestions made by our community of users and is a great example of collaborative bottom-up development.
Courses for popular classroom instruments
Playing instruments is an important part of music-making. This section is full of resources for the most common woodwind, brass, percussion and stringed instruments. These instrument courses enhance and extend learning and can be used as part of the music curriculum, for instrumental lessons or as enrichment activities. Many of the materials have been developed through working in partnership with leading authors and publishers.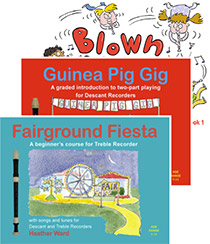 Introducing the basics of recorder learning Music World complements the lovely Blown Away Descant Recorder Books 1 and 2 by Heather Ward. These books use our latest technology and are full of great repertoire for the primary phase. The colourful graphics and captivating characters will inspire learning.
Guinea Pig Gig is packed with fantastic duets and Fairground Fiesta, which introduces the treble recorder, are both perfect for more able students.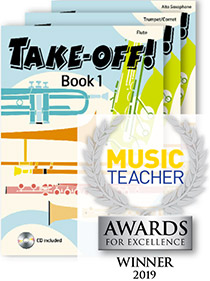 Featuring the award-winning Take-off! method for beginner wind students, these resources are perfect for ensemble, whole-class or group tuition. The pieces are in unison so the flute parts follow the less conventional band note progression. With options for both bass and treble clef learners Take-off! is ideal for the early stages of learning.
As well as displaying the pieces on the screen and sharing through Yumu there is also the option to print as many parts as you like. The Pit Stops are a fun way to consolidate musical understanding.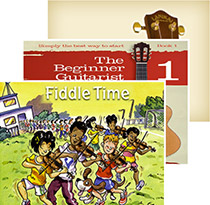 Two Glockenspiel Stages introduce the language of music in a practical way. The children have the opportunity to explore and develop their playing skills. You can decide whether to follow the six steps in each stage or to use the Flexible Pathway and work at your own pace.
Ideal for older pupils, the twelve lessons in the Djembe Course encourage creativity and accuracy.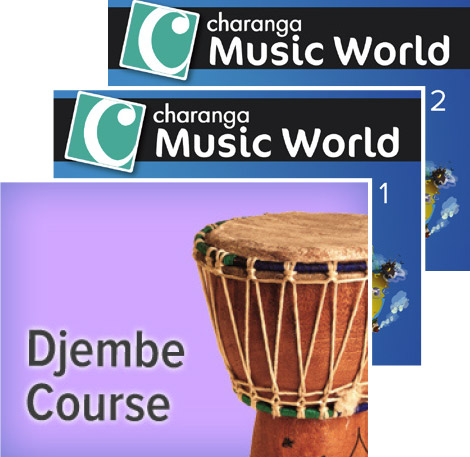 The Ukulele Course is aimed at older students and offers lesson plans alongside interactive resources. Teachers who are not familiar with the ukulele may wish to follow the course themselves first.
The brilliant videos accompanying Beginner Guitarist Books 1 and 2 allow you to slow the video without changing pitch making them the ideal teaching tool. The incredibly popular Fiddle Time violin teaching method created by Kathy and David Blackwell is perfect for whole-class or group tuition offering a flexible learning progression.
Supporting inclusive practice
This section in Musical School International is dedicated to supporting teachers working with children and young people with special educational needs and disabilities. While a discrete area, many teachers use the section alongside the main Musical School International platform, allowing them to find the most appropriate resources for each learner.
The SEND section has three areas:
Anyone Can Play for SEND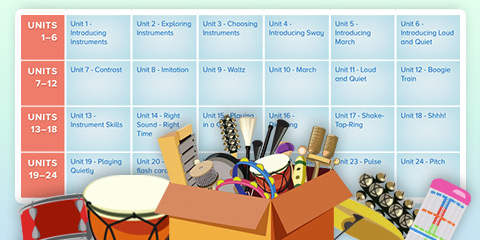 Our SEND Scheme of ready-made lessons is called 'Anyone Can Play' and was devised by the Music Unlimited team, leveraging its 30 years of experience in special school settings. This Scheme is suitable for youngsters at any point on the learning difficulty spectrum and is ideal for use by the non-specialist teacher. Although there are whiteboard resources, the Scheme works equally well without them.
Freestyle for SEND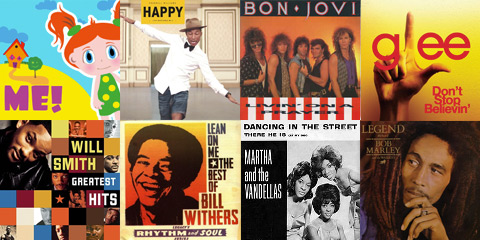 The Freestyle library brings together bespoke versions of the most popular Charanga resources from the classroom music section. These lighter versions can provide a seamless pathway into the main Freestyle section if appropriate.
CREATE for SEND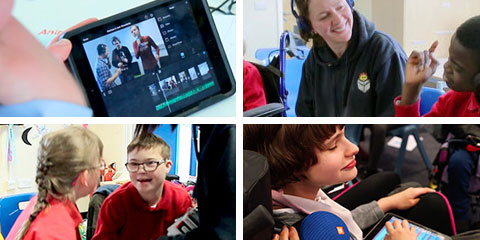 The award-winning CREATE uses iPads to inspire and nurture school-aged composers, improvisers and performers. Like the Scheme, CREATE has been devised by specialists in this field – in this case, Transformance Music.
CREATE offers four unique projects which are suitable for all learners:
Make a Music Video
Music to Dance to
Sensory India!
Improvise and Groove
My Workspace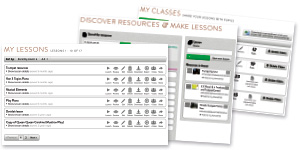 My Workspace is the place to create, store and share your lessons. It's a bit different to other areas of the platform. As you become familiar with how to use My Workspace you will find it saves you time on preparation and extends your student's learning beyond the classroom. You can upload your own resources eg MP3 backing tracks, PDFs, graphics, videos etc and link them to a lesson or unit.

Yumu is a safe online space where students can learn, play and develop their musicianship. It's an area of the Charanga platform dedicated to supporting students' music-making between lessons.
You can use Yumu:
To share the things you're working on in class, such as songs or recorder pieces, so that your students can practise them at home.
To set assignments, using your own favourite resources or Charanga's.
To provide simple independent learning opportunities, using our ready-made Yumu Packages.
To track your students' progress.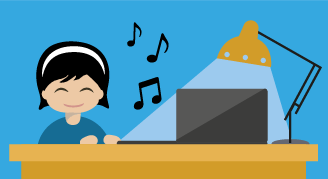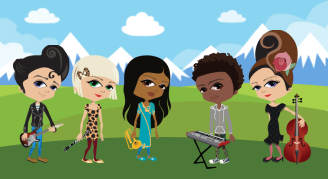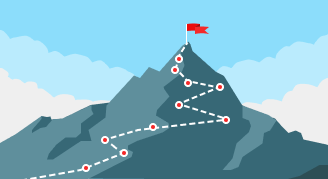 Teacher survey
| Specialists | Non-Specialists | The impact of Musical School on teachers |
| --- | --- | --- |
| 86% | 89% | Increased CONFIDENCE in their music teaching |
| 72% | 86% | Improvements in their own music-teaching KNOWLEDGE |
| 91% | 90% | Improvements in the QUALITY of their own music teaching |
| 90% | 90% | Increased ENJOYMENT of music teaching |
| 92% | 92% | Improvements in pupil ACHIEVEMENT |
| 96% | 93% | Increased pupil ENJOYMENT of their lessons |
The Practicalities
A Musical School International licence is renewable each year and enables as many teachers in your school to log in and use the programme.
For teachers
When your school acquires a Musical School International licence, a lead teacher is nominated. The lead teacher can then set up any number of colleagues with their own login.
For students
Every teacher can set up individual students or entire classes with logins to Yumu, Charanga's online learning space.
Testimonials
Charanga is used in over 12,000 schools, in 62 countries worldwide, by 50,000 teachers. Here's what other music education professionals have to say about Musical School International.
What international teachers say:
Our school has been using Charanga for over a year now and the impact has been significant. Charanga has enabled us to do many more whole-class instrumental programmes with some excellent and engaging resources. e children love to continue their learning at home with Music World as well as combining performance, composition and improvisational skills when learning the songs and pieces from the schemes of work. It has been a brilliant enhancement to our curriculum.
My students are responding very well to it. I love that it has plenty of contemporary music, as well as more traditional music units. 'Hands, feet, heart' is very catchy and easy for the children to learn. I like how the units develop and musical skills are embedded and intertwined within them, and it makes the learning fun and engaging.
Really enjoying Charanga so far especially the instrumental pieces with backing tracks, it is an excellent site.
We are enjoying using Charanga at St Lawrence, I find the assessments, toolkit and lesson resources particularly useful. The children enjoy the toolkit videos the most.
As a classically trained music teacher I quickly realized that my training did not include teaching all the students in the class effectively. After working with this fabulous tool of musical instruction for just a month I knew that the average student needs a modern and familiar approach to the repertoire. Now I have happy, singing students running to the classes without realizing that they are learning to listen to music from a far higher informed perspective. Thank you Charanga!
The step by step approach to holistic instrumental learning is superb. Charanga is brilliant for a busy specialist.
Musical School International really stands out as an engaging, easy to use system. When teachers are shown Musical School International for the first time, it really gives their enthusiasm a boost - they just know that it's going to work really well. e instrumental resources are excellent and children in our band programme have really been able to improve by repeating the work that we do together in class.
We have been using Musical School International for nearly two years. We love it! At our school, the use of Musical School International is now fully embedded. Lower School pupils (5-11) use it throughout Class Music and Wider Opportunities and the Upper School (Year 7-13) use many of the resources.
I must say how wonderful the whole Musical School International programme is, as it saves us the extremely long and diffcult process of buying in resources.
Musical School International ... it's the best I have seen in my 21 years as a music teacher in the Danish school.
I love working with Charanga. The technology is at my fingertips. The programs are highly motivational and flexible. You will find extensive curriculums and themes that can be adapted and integrated into your school music program or they can easily stand on their own. The instrument sections are exceptional and the song lists cover all genres. Students of today will easily connect and relate to the music material and it is highly interactive. Finally, as a teacher, my prep time has been reduced considerably and I am much more organized now. Thank you, Charanga!
Free 30-day trial
Try it for yourself
A Musical School International licence for your school costs just £295* per annum. Your licence gives you as many logins for teachers and students at your school as required.
For more information, contact
Madeleine Casson or Marina Dussek
Email: international@charanga.com
Tel: +44 (0)1273 823 900