Charanga Music World is designed to run on all modern PCs or Macs without the need for installing any additional software. The only software you may need to install is Adobe Flash - this is a free plugin that is used on millions of websites, and often comes pre-installed on most modern internet browsers. If you do not have Flash, this guide will show you how to install it.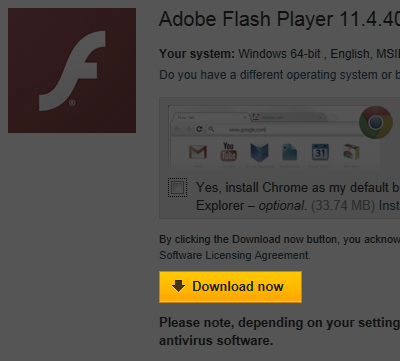 2) Click the "Download Now" button. It is recommended that you un-tick any additional options (such as installing McAfee security scan alongside the plugin).
3) Follow the instructions on-screen to install the plugin.
4) You may need to restart your browser for changes to take effect. Once you've done this, re-open Charanga Music World and log in as normal.