Hovering outside of your World is the Moon - just like the moon around Earth, but easier to get to!
You can visit the Moon to view any lessons that your teachers have shared with you. This article will show you how to get new lessons from your teacher, and how to view them once they've been added.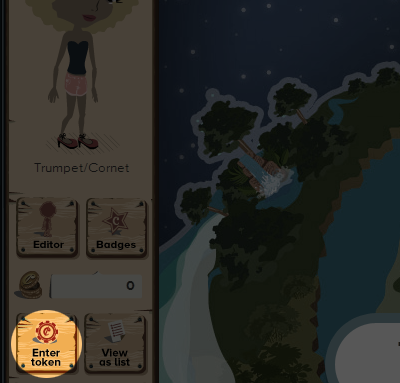 1) Class Tokens
If your teacher wants to share lessons with you they will give you a Class Token. This is a special code that lets you join a teacher's class. Once you've joined a class you will automatically receive any lessons that the teacher adds to it.
Once you've got a class token just click on the "Token" button on the sidebar and enter it in the box that appears. For more information on tokens, see this article.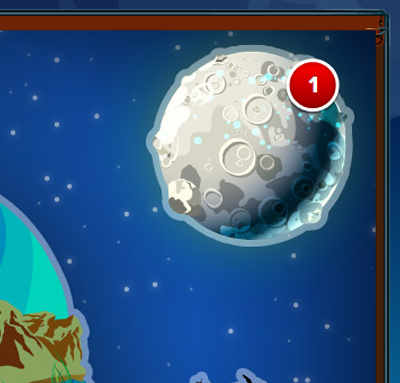 2) Viewing Lessons
When new lessons are available you will see a big red indicator on the moon telling you how many there are. Click on the moon to view them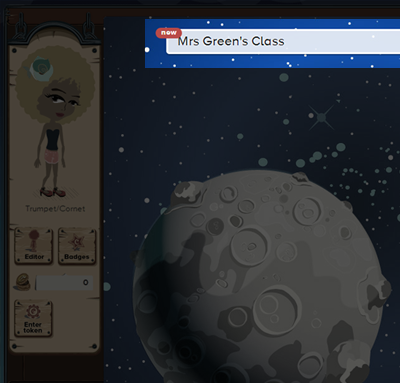 3) Here you can see the lessons you've got available to view, split up by class. So, if you have more than one teacher giving you lessons you can see them arranged by the name of the class. Click on the class to view the lessons inside it.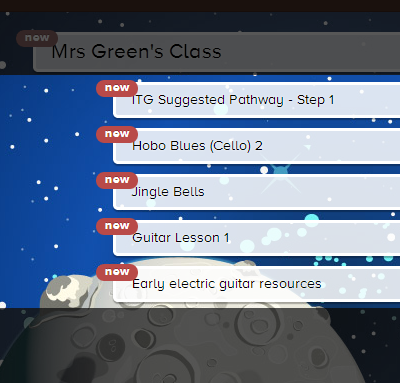 4) Now you can see all the lessons contained in that class. Any that you haven't viewed yet will be marked with a "New" icon. Click on a lesson to open it.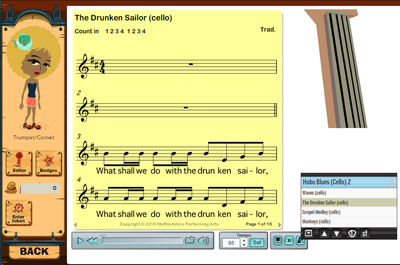 5) Lessons can have loads of different controls, depending on the type of resources they contain. See this article for an overview of the different types of resources you might come across.
There are badges and coins to earn for completing resources from your teachers - so keep practicing!