Before you can get started with Charanga Music World you will need to create an account. This is just like signing up to any other website - you need to provide a few details to personalise your account before you get going.
This article explains the process of signing up and shows you what to do in case you get stuck.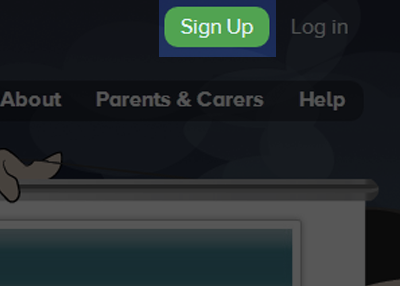 1) Click on the "Sign Up" link at the top of the screen.
This will take you to the page that lets you sign up to Charanga Music World.

2) Enter your token
You should have been given a token by your teacher. This token is a special code that lets you create an account. Tokens can also have extra information attached to them - for instance, automatically adding you to your teacher's class if they've set one up.
A token will normally be 8 digits long, and can have a letter at the beginning, e.g. 854 451 12 or c48 128 844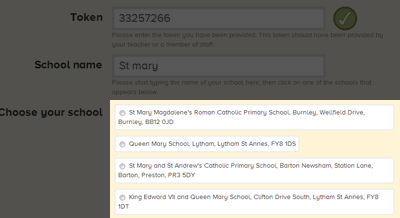 3) Enter your school
Once you've entered a token you will be asked to provide the name of your school. Start typing into the box and results will appear underneath - click on your school when you see it appear in the list.
If you see too many results in the list try also typing in the street name or town your school is in. (e.g. "St Mary's Clitheroe")
Once you've found your school click on the "Next" button.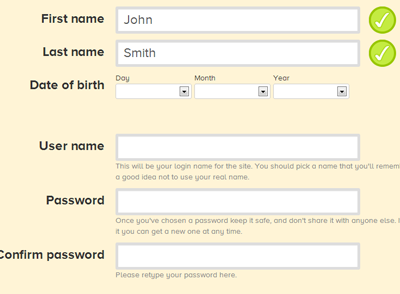 4) Enter your personal details
You'll now be asked for some information about you. Enter this information and click the "Next" button when you've finished. A green tick will appear next to each field as you fill it to show that the information is OK - you'll see a red exclamation mark and some help information if anything is wrong.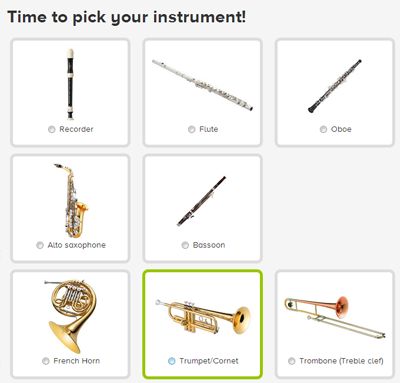 5) Choose your instrument
Pick the instrument that you're learning from the big list on the page. If you're learning more than one instrument then don't worry - you can change your instrument later if you like.
Click the "Next" button when you've selected your instrument.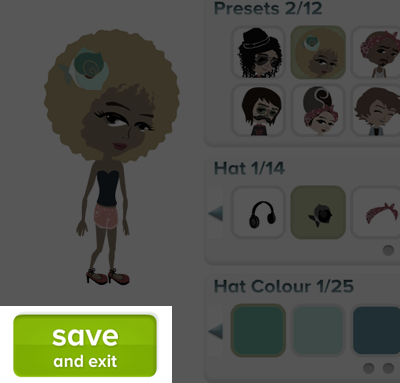 6) Create your avatar
The last step is to create your avatar. This is a virtual version of you that you can customise however you like. Choose your options from this screen and click "Save and Exit" when you're finished.
All Done!
That's it - you're all set up and ready to start exploring Charanga Music World. Take a look at this article for information on what to do next.